Embarking on the journey of early pregnancy is a magical experience filled with anticipation and wonder. With the exceptional in-depth ultrasound imaging technology provided by Miracle in Motion Ultrasound, expectant parents can now delve deeper into the mysteries of this transformative period. These advanced scans offer unprecedented detail, allowing a closer look at the growth and well-being of the developing baby.
Ultrasound imaging has revolutionized prenatal care, offering an unprecedented level of detail that allows for a closer look at the growth and well-being of the baby. Over the years, technology has advanced significantly, enabling ultrasound scans to provide more information. What was once a grainy image is now a vivid representation of the miracle unfolding inside the womb.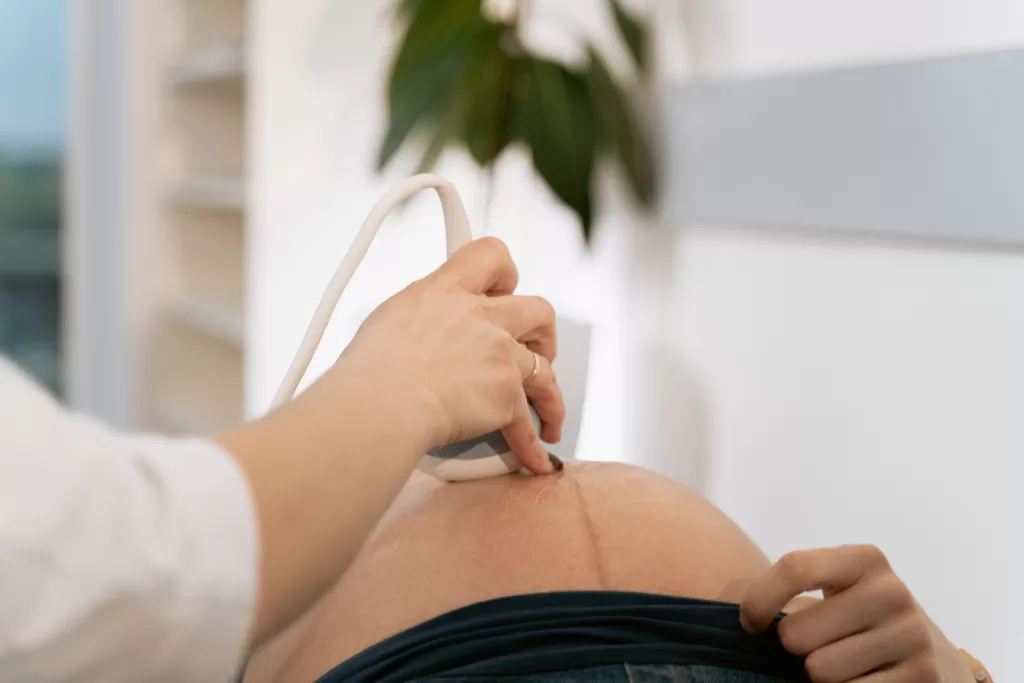 In-depth Ultrasound Imaging at 5 Weeks 
Even five weeks into pregnancy, Miracle in Motion Ultrasound employs state-of-the-art transvaginal ultrasound techniques to uncover the hidden gems of early pregnancy. By capturing images of the gestational sac, which cradles the embryo, this specialized scan lays the foundation for closely monitoring the progress of the pregnancy and ensuring a nurturing environment for the baby's growth. The early ultrasound provides vital information for medical professionals and expectant parents.
Precision of In-depth Ultrasound Imaging at 6-7 Weeks 
Advancing to 6-7 weeks, Miracle in Motion Ultrasound explores early pregnancy to new heights. Utilizing a combination of abdominal and transvaginal ultrasound, their expert technicians unlock even greater insights into the developing baby. This comprehensive scan reveals the exact location of the embryo within the uterus, ensuring a healthy pregnancy and detecting any signs of potential complications. Moreover, the remarkable technology enables the visualization of the fetal heartbeat, a mesmerizing sight that fills expectant parents with joy and reassurance.
Unveiling the Wonders at 8 Weeks during an Early Pregnancy
Around the 8th week, Miracle in Motion Ultrasound captures breathtaking images that showcase the baby's blossoming form. With incredible clarity and precision, their advanced ultrasound technology reveals the developing baby's intricate details, including the tiny heart's unmistakable flicker and the emergence of precious little limbs. Each image captured during this stage becomes a treasured keepsake for parents, providing a tangible connection to their growing miracle.
Early Pregnancy: Expert Care at Miracle in Motion
Ultrasound Miracle in Motion Ultrasound is Indiana's premiere diagnostic and elective ultrasound facility, dedicated to providing exceptional care and unparalleled expertise in early pregnancy imaging. Their skilled team of technicians and cutting-edge technology ensure that each scan is with the utmost precision and attention to detail. Expectant parents can trust in the warm and welcoming environment created by Miracle in Motion Ultrasound as they embark on this extraordinary journey of early pregnancy.
At Miracle in Motion Ultrasound, the type of scan and pricing are tailored to meet the specific needs of each individual, as determined by their physician. Multiple gestations may require additional fees. Rest assured, Miracle in Motion Ultrasound strives to make their exceptional services accessible and affordable, ensuring that all expectant parents can experience the wonders of early pregnancy.
Contact Information for Miracle in Motion Ultrasound:
Miracle In Motion and Women's Reproductive Ultrasound 4705 Illinois Road, Suite 112, Fort Wayne, Indiana 46804 
Phone: (260) 436-6666 
Alternate Phone: (260) 436-6MOM
Fax: (260) 436-6668