Welcome to Miracle in Motion Women Ultrasound Center 3D, 4D, 5D / HD Live, and 8K Hyper-realistic Enhanced Images
We are a women's reproductive center that provides optimal care and specialized attention to our clients. We work in conjunction with Summit Radiology to provide accurate and rapid results at affordable rates unmatched by any other facility.
We are proud to offer a wide range of services, including:
Diagnostic ultrasound: This type of ultrasound is used to assess the health of the mother and fetus.
Gender reveal ultrasound: This type of ultrasound is used to determine the gender of the baby.
3D/4D ultrasound: This type of ultrasound provides a three-dimensional or four-dimensional image of the baby.
Fetal doppler: This type of ultrasound is used to listen to the baby's heartbeat.
We are committed to providing our clients with the highest quality care. Our sonographers are highly trained and experienced, and they will do everything they can to make your experience as comfortable and informative as possible.
We hope you will take advantage of our services and allow us to help you celebrate this special time in your life.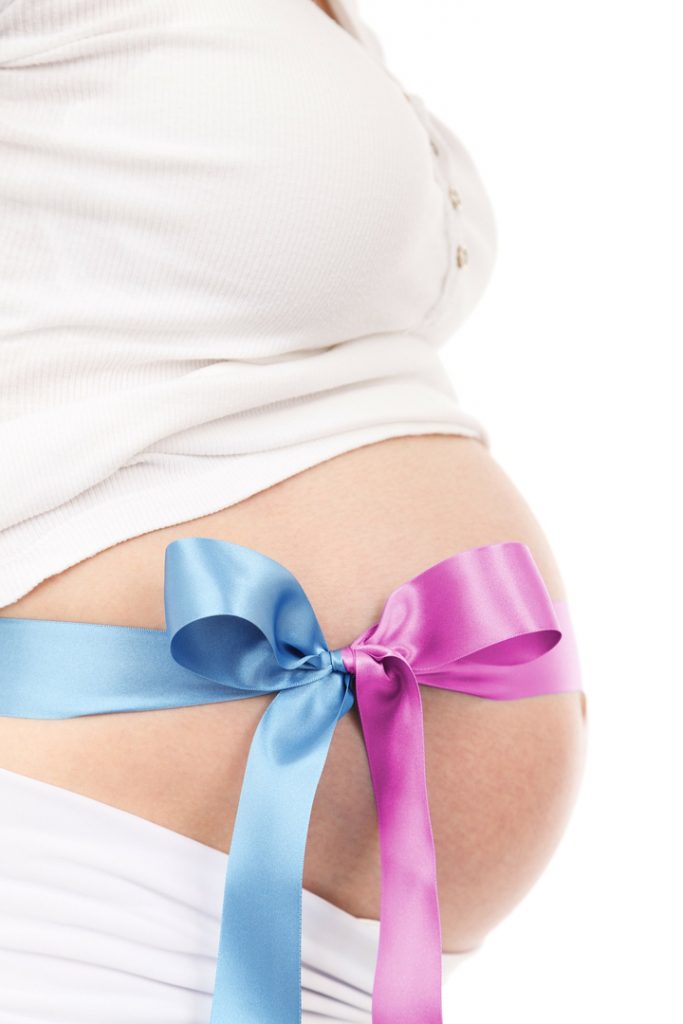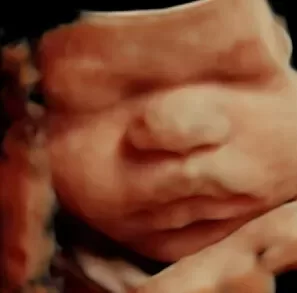 3D ultrasound is a diagnostic imaging technique that uses high-frequency sound waves to create images of organs and other internal structures. It is a variation of this technology that allows doctors to see three-dimensional images of the fetus inside the womb. This can provide valuable information for pregnant women and their doctors, including the baby's sex, heart rate, and position in the womb.
 
(30 to 36 weeks) for best results.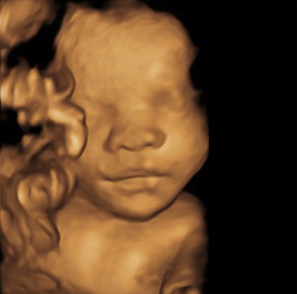 4D ultrasound is a new technology that creates a three-dimensional image of the baby in the womb.
This technology gives parents a better view of their baby and allows them to see the baby's features and movements.
4D ultrasound is also used to diagnose birth defects and other problems with the baby.
(30 to 36 weeks) for best results.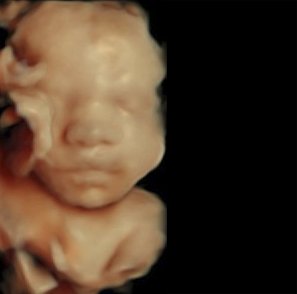 Ultrasounds have come a long way over the years. 5D/HD ultrasounds are the latest and most advanced technology. They provide stunningly clear images of your baby in the womb. You can see your baby in amazing detail, from their hair to their fingers and toes.
 5D/HD ultrasounds are completely safe and provide a unique bonding experience for parents-to-be.
Capture Your Baby's First Moments
Fort Wayne and Muncie gender reveal clinic near me
The only privately owned facility in Northeast Indiana with licensed sonographers. Our gender reveal clinic in Fort Wayne and Muncie offers the finest 5D/HD prenatal Ultrasound experience.
Combining cutting-edge technology with a spa & theater environment, we bring unbelievable images of your unborn baby to life!
Now you can see your baby up close and personal with a 3D/4D & HD ultrasound from Miracle in Motion!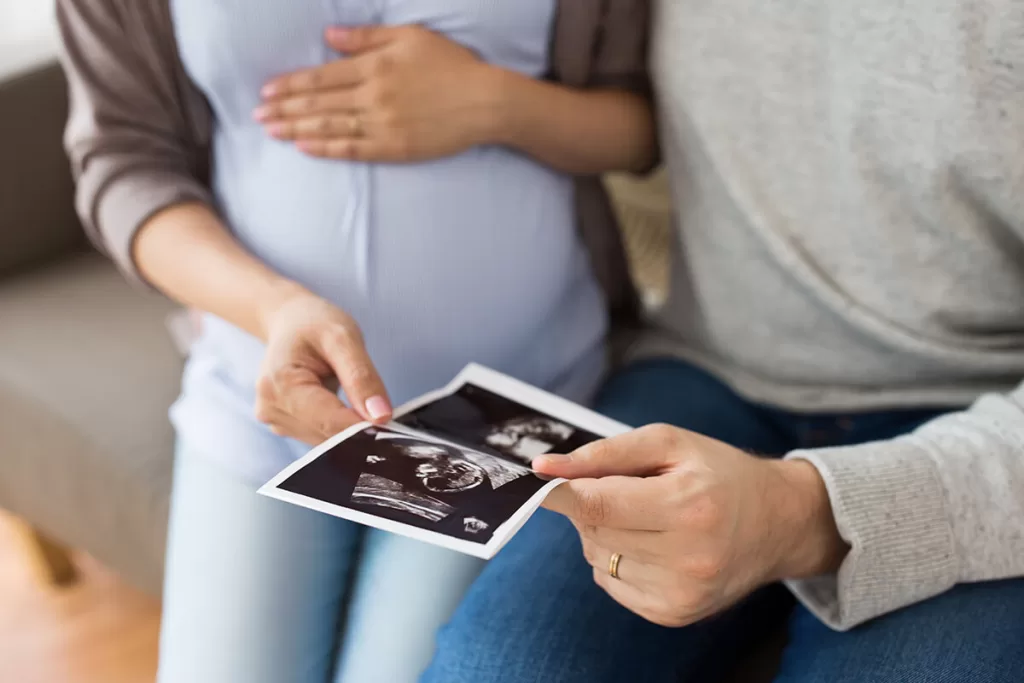 Have You Been To Another 3D, 4D, HD Facility And Not Gotten Good Shots?
Bring their pictures to us, and get a special package. Call for details!
Ask Us About Our Military And Returning Customer Discounts!
If baby doesn't cooperate at our sonographer's discretion we will bring you back within 2 weeks free of charge
Check Us Out on Social Media
Absolutely amazing experience. Our baby is still very little as we are only 15 weeks, but the lady doing the ultrasound did a phenomenal job! Brought our 2 kids with us and she was more than willing to answer all their questions. Will be returning close to the end of the pregnancy. She got some pretty cool pictures but my favorite one was the perfect little hand she got 🥰
Kennedy Kleespie
2022-06-25
My family and I had the best experience here! The lady who did our 4D ultrasound was so sweet and made sure we got the best shots of my little girl! I highly recommend!!
I have been to Miracles in Motion 3 times for this pregnancy. Every visit with them has been exceptional. Everyone is so nice and welcoming and they have really made me feel valued. Becky the sonographer is amazing. Not only was she so sweet and extremely professional, but she was able to get the best pictures of my sweet baby. I highly recommend Miracles in Motion.
Would not recommend this place at all. If you're thinking about getting a 3d/4d ultrasound contact your doctor and look into getting one at their office. Had the worst experience ever and was told by the receptionist when i called to get at least a partial reimbursement it was a courtesy from the sonographer to tell me I had low amniotic fluid. The money wasn't my main concern but definitely upset this false alarm happened. The receptionist also said they have "only five star ratings" but deleted my comment warning people so of course they will have only good reviews. I contacted the State to report them.
Gabrielle Jones
2022-03-27
Such a cool experience seeing my baby! Worth every penny!
My husband and I chose Miracle in Motion Fort Wayne for a 3D/4D ultrasound and we are SO happy with our decision! Our tech Becky was super friendly and knowledgeable. She made us feel comfortable and got some awesome pictures of our baby girl! She went above and beyond for us and I would absolutely recommend this experience to everyone!
Amazing 3d4d ultrasounds! Gerber starting at 8 weeks!
I have been here twice during my first pregnancy and probably will one more time towards the end to get some more pictures before our little peanut is here, but I cannot express enough how amazing they are here! They got us in on the same day we called after hours. We couldn't be more thankful and how pleasant the service was!! They are absolutely sweet there and so knowledgeable! I definitely have been recommending this place to everyone I know! Thank you again for such an amazing experience
Support Healthy Pregnancies with our Comprehensive Care Kit
Our maternity essentials offer you the perfect blend of comfort, care, and confidence throughout your journey.
Elective Ultrasound Appointment
Are you ready to find out the gender of your baby?
We offer gender reveal ultrasounds at our clinic, and we would be happy to answer any questions you have.
We offer a variety of packages to fit your budget, and we can accommodate most scheduling requests.
Our experienced sonographers will take the time to answer all of your questions and help you capture this special moment in your pregnancy.
To schedule an appointment, please call us at 260-436-6666 or click the Schedule an appointment now.
We look forward to hearing from you!