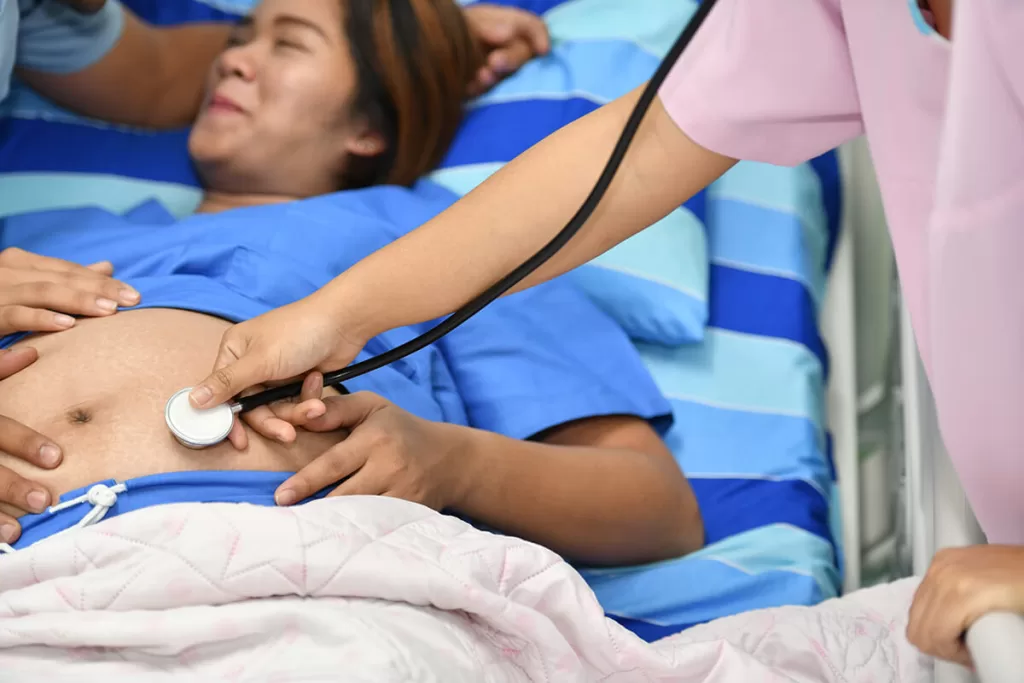 The pregnancy journey is a remarkable time filled with anticipation and delight, especially when expectant parents experience the captivating sound of their baby's heartbeat. Amidst this joy, questions often arise about the potential connection between baby gender prediction and heartbeat.  
At Miracle In Motion Ultrasound, we understand the eagerness to learn more about your baby's development and gender. We will explore the truth behind the baby's heartbeat and its association with gender, offering valuable insights to enhance your pregnancy experience.
The Fascination of Baby's Heartbeat and Baby Gender Prediction
Miracle in Motion offers an enchanting experience through our ultrasound, allowing you to listen to your baby's heartbeat as early as eight weeks into your pregnancy. The rhythmic thumping is a precious reminder of the miracle growing within you. However, it's essential to clarify that the baby's heartbeat cannot reliably determine their gender. It is better to consult your healthcare provider for personalized advice and medical guidance to make informed decisions throughout your pregnancy.
Decoding the Baby's Heart Rate – Dispelling Myths
As your pregnancy progresses, your baby's heart rate experiences fascinating fluctuations. Around 6 to 7 weeks of gestation, the baby's heartbeat typically falls within 90-110 beats per minute (bpm). By the ninth week, the heart rate may increase to 140-170 bpm, with some sources suggesting 140-180 bpm. However, it's crucial to emphasize that various factors influence the baby's heart rate and are not dependable for predicting their gender.
Cherishing Precious Moments At Your Baby Gender Prediction
At Miracle In Motion, we provide unforgettable experiences during your pregnancy journey. Our Heartbeat Package, priced at $65, offers the opportunity to listen to your baby's heartbeat, receive two black & white ultrasound images, and take home a precious stuffed animal of your choice. Please remember that our services are elective and should not replace essential medical diagnostic scans. We require proof of prenatal care throughout your pregnancy to ensure your safety and well-being.
Additional Information and Appointment Scheduling
To ensure a seamless experience for our valued patients, we operate by appointment only and do not accommodate walk-ins. Our ultrasound scans use transvaginal and transabdominal scanning methods, as your physician recommends. The pricing for our services varies based on the specific scan ordered, and additional charges apply for multiple gestations or non-diagnostic limited medical reports. Rest assured, our rates are significantly lower than most providers charge, making our services accessible to all expecting parents.
Celebrate the Gender of Your Baby with Us
For those eagerly awaiting your baby gender prediction, we offer various gender ultrasound packages to suit your preferences and budget. Our limited-time $79 gender ultrasound package, available on Tuesdays and Thursdays, provides an affordable option to satisfy your curiosity. All other gender ultrasound packages are available during our regular business hours. To schedule your appointment and celebrate this exciting moment, don't hesitate to contact us at (260) 436-6666 or visit our website.
Embrace every moment of this miraculous phase of life, and let us create lasting memories as you welcome your precious baby.
Address:
Miracle In Motion:
4705 Illinois Road, Suite 112, Fort Wayne, Indiana
4149 W Clara Ln Muncie, Indiana 47304
Email: [email protected]
Contact: (260) 436-6666